We all need to help rebuild Christchurch & sustainably manage our environment for future generations.
This Builders Pocket Guide contains helpful information on::
best practices for your building site
how to control and minimise your environmental impact
how to prevent erosion and sediment run-off on site reaching gutters, drains, streams and rivers.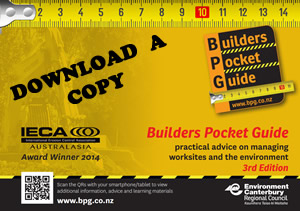 A video on the importance of Refuelling correctly.